RVP BAGS NEW COACHING ROLE
RVP BAGS NEW COACHING ROLE
Dutchman Robin Van Persie (RVP) has been given a new coaching role at boyhood club Feyenoord after he was promoted to u16 assistant manager. RVP had been working as a coach at the club on part-time basis before his new role was confirmed earlier this summer.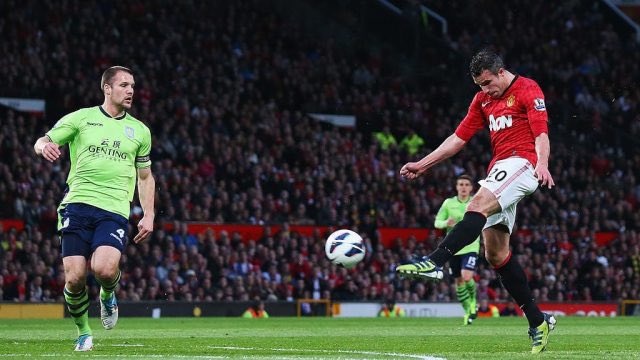 Robin Van Persie will become the coach of his son, Shaqueel who's presently in the u16 team at Feyenoord.
Ex-Manchester United, Fenerbahce and Arsenal star Robin Van Persiewas previously employed by Feyenoordon a part-time basis to coach the first team strikers.
Robin Van Persie left Feyenoord to join Arsenal in 2004 and he went on to score 144 goals in 280 appearances for both Arsenal and Manchester United in the Premier League before returning to his boyhood club via Turkish Super League giants Fenerbahce. RVP retired from football at the end of his second spell at Feyenoord.
The promotion bagged by Robin Van Persie at Feyenoord was reported by local media outlet AlgemeenDagblad. It was revealed that he earned his promotion after impressing in his previous role. RVP is now with the youth squad under the watchful eyes of Brian Pinas.
His new appointment will give Robin Van Persie the opportunity to oversee the football development of Shaqueel closely after he followed in the footsteps of his father by becoming a professional footballer.
14-year-old Shaqueel is one of the most talked-about young footballers in Dutch footballer. He was in the youth team at Fenerbahce before Feyenoord signed him in 2017.
Robin Van Persiehas talked about Shaqueel in the past and the need for him to improve his attitude if he wants to become a better footballer. The former Dutch national team striker spoke extensively about his son while he was on The High Performance podcast. According to him, he told his son to learn to take responsibilities rather than blame others.