Lucky Liverpool as Believed by Robert Pires
Lucky Liverpool as Believed by Robert Pires
The Arsenal footballer Robert Pires has immense praise for the young player Gabriel Martinelli as he has scored 10 goals in his 23 appearances in his debut season. Pires also believes that Liverpool will be the lucky winner of this season of the Premier League but the conditions were difficult for Arsenal when they were in the same position as Liverpool.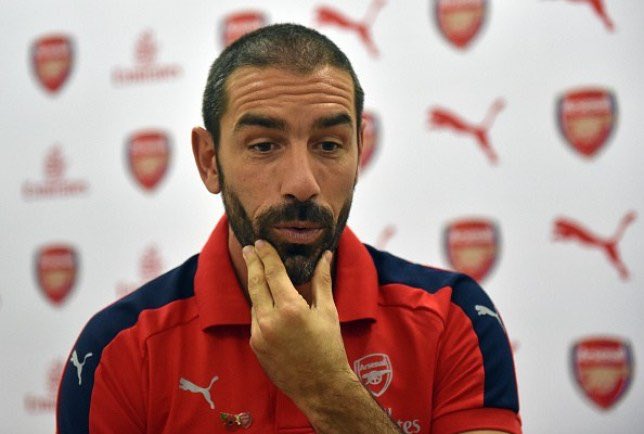 As of now, the Arsenal Team is training for their second match against the Olympiacos in the Europa league's round of 32. Player Sead Kolasinac will remain off the ground in the match at Emirates Stadium because of a shoulder injury he suffered from in the match against Everton where Arsenal won with 3-2. Calum Chambers will play at the left-back position. Cedric Soares is preparing to join the game and the training before the end of the month. Kieran Tierney, who was injured with a dislocated shoulder for 2 months, does not seem to join the game but he participated in the training session at London Colney.
In the previous game,
Alexandre Lacazette's goal has given
Arsenal an advantage for the next game. But coach Mikel Arteta doesn't advice on relying on the 1-0 win and focuses on repeating the plus points from the previous match. Since Calum Chambers, Sead Kolasinac and Cedric Soares are injured, coach Arteta is in pressure to make major changes in the team line up. Speculations are made that without these four, victory would not be possible for Arsenal. Nicolas Pepe's inclusion is favored along with Alexandre Lacazette and Gabriel Martinelli taking the places of scorer Pierre-Emerick Aubameyang and Eddie Nketiah.
Ahead of the match against the Olympiacos, Mikel Arteta has stated that Bernd Leno gave a pleasing performance and that his experience and tactics were required for the previous 1-0 win.