GUARDIOLA TO OVERCOME CITY'S SECOND SEASON CURSE
GUARDIOLA TO OVERCOME CITY'S SECOND SEASON CURSE
Pep Guardiola would hopefully be the man to help Manchester City overcome a second season curse after an almost perfect last term. The former Barcelona and Bayern Munich man helped the club break several league records last season.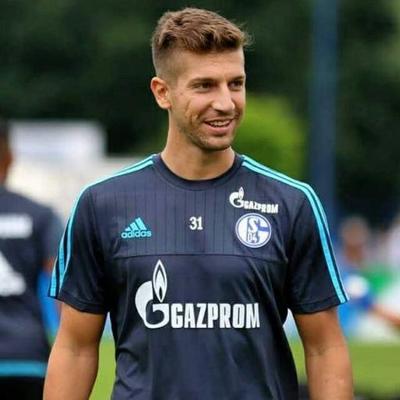 Man City title winning run broke the record for most goals at 106; they also conceded the least at 27 goals. The Cityzens had over 100 points, which was the first time in the Premier League that any side would accumulate a century of points. Man City now holds the record of most consecutive wins, away wins and points gap.
All these are amazing but the real issue now is sustaining the tempo into the new season. Manchester United and Liverpool would be looking to close the gap while Chelsea and Spurs though going through their issues would be seeking to compete as well. Arsenal would not be resting as they seek to return to elite English football.
Roberto Mancini in the past led the same Manchester City to the title in 2011/12. However in the 2012/13 season, their struggles in the summer hurt them. Mancini spent time trying to bring former Arsenal man Robin van Persieto the Etihad. There were strong links to Daniele De Rossi as well but the Italian could not achieve his targets. RVP rather moved to United where he helped them to the title in Sir Alex Ferguson's final reign.
Mancini got Jack Rodwell from Everton, some keeper from retirement, and others like Javi Garcia, MatijaNastasic, Scott Sinclair, Maiconetc with none living up to potential. It was obvious how that ended.
Manuel Pellegrini also suffered a similar fate. The club was hit with a wave of Finacial Fair Play issues. They claimed to have worked closely with UEFA so they were disappointed to hear they breached rules. Pablo Zabaleta, BacarySagna, Fernando and Willy Caballero provided limited offerings. EliaquimMangala despite costing so much provided so little and the controversy surrounding Frank Lampard didn't help.
Guardiola has always said he would fight complacency in his teams and he would always seeks to progress. Already, they have not been able to get RiyadMahrezand Napoli star Jorginho. There are reports they are now after Jerome Boateng whom Bayern want to cut out. There are still question marks over the long term commitment of Vincent Kompany and Sergio Aguero. David Silva can still go another year. Well, there are several competitions running at the same time so it is going to be one hell of a season!